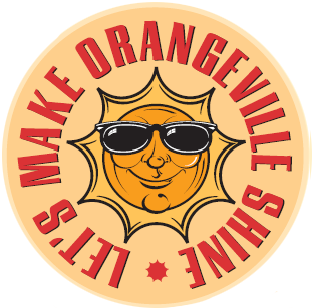 Hosted by Tim Hortons and the Rotary Club of Orangeville, with partners Credit Valley Conservation and the Orangeville Sustainability Action Team, this annual community Clean-up and Tree Planting event has been taking place in April or May for many years.  All volunteers gather and register at Rotary Park. Clean-up volunteers receive their T-shirts, gloves and garbage bags, then pick up garbage and litter from their assigned area for a couple of hours. Tree Planting volunteers will be assigned to the tree planting location.
All volunteers return to Rotary Park for a well-deserved community BBQ. 
This year's event
Bring your family and friends and join us again in April 2018.
Registration takes place at Rotary Park at 9:00am
Clean up and tree planting follows
And then there's a free BBQ starting at 11:30am.