Orangeville Sports Hall of Fame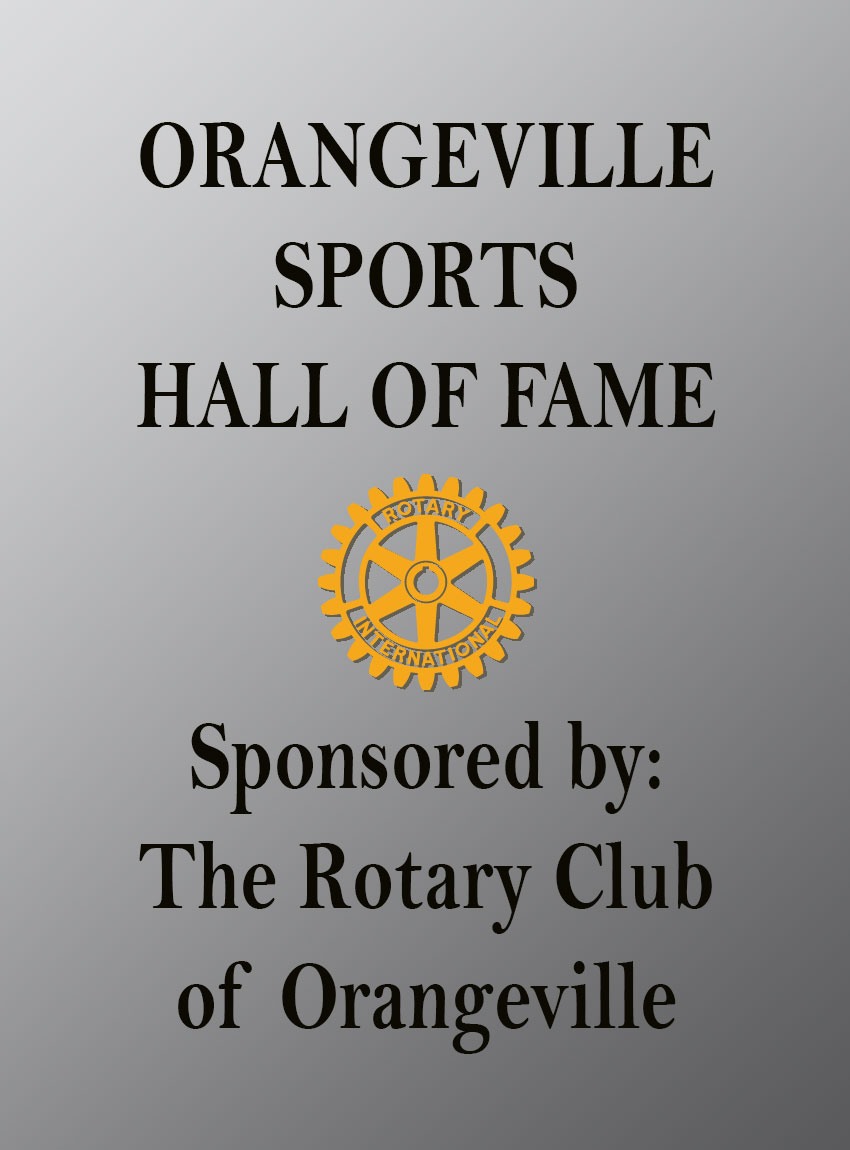 Visit:

THE ORANGEVILLE VIRTUAL SPORTS HALL OF FAME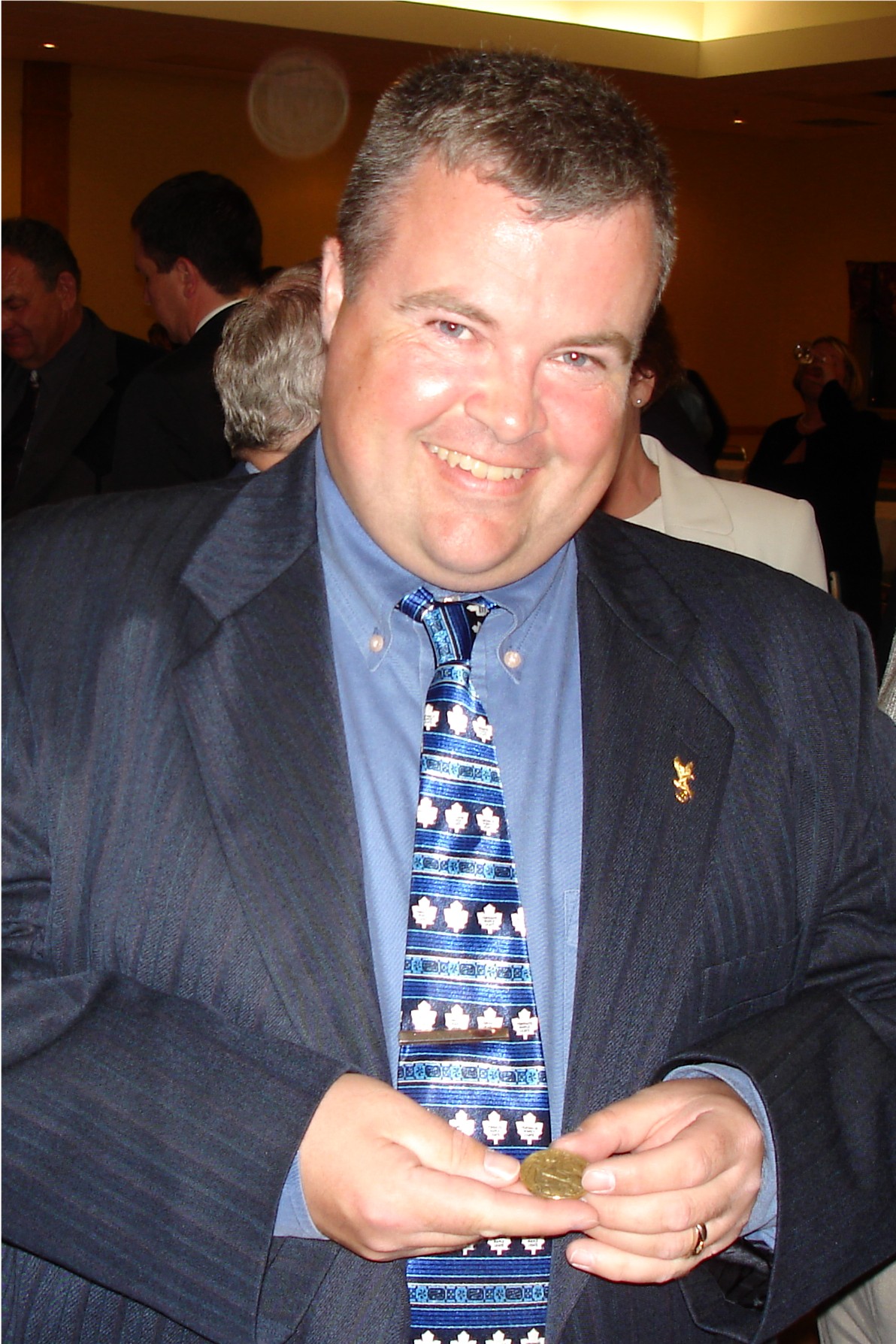 Hall of Fame Chairman, Doug Harkness, is shown holding the only known Olympic gold medal won by anyone from Orangeville at the dinner. It was won by Dr. George Campell and brought to the 2005 dinner by George's grandson.
Created in  2005, with the inspiration and effort of Rotarian Doug Harkness, the Orangeville Sports Hall of Fame celebrates those who have honoured our community through sports. This may be either an athlete who was born here and went on to achieve greatness in sport, or who while living here represented Orangeville at a high level.
There must also be room in any great Hall of Fame for those who help build sport as a coach, as an executive, as an official or in some other capacity deemed appropriate by the committee. Those honoured must either reside within our community or be someone from our community who has contributed to the greater sporting community at large. Regardless of the selection criteria, all of those who have brought honour to our community through sport, should be able to find their way into the Hall.
The Orangeville Sports Hall of Fame is located at the Alder Street Recreation Centre.  The online version is found here.
Who is eligible to be nominated for the Hall of Fame?

 
Nominees may be considered under one of the following 2 categories:
Athletes:
To be considered for selection into the Hall of Fame, an athlete must have been outstanding in their field of endeavour or have been highly proficient in many fields without necessarily reaching the top level in any one.  The athlete must achieve an "outstanding" level over an extended period of time or attain a single remarkable achievement of note.  Athletes competing at any level whether it be local, district, provincial, national, international, or professional shall be given equal consideration.  Exemplary feats of sportsmanship may be considered on an equal level with athletic endeavours.
The committee should attempt to maintain a broad focus, however documentary evidence should be available and considered along with the views of the athletes contemporaries; including team mates, coaches, and competitors.
The criteria for teams will be the same as those used for athletes, however a maximum of one team may be selected in any one selection year.
Builders:
To be considered for selection into the Hall of Fame as a builder, a person must have made an outstanding contribution to sport either within the community or be someone from the community who has made an outstanding contribution to sport at large. This would include, but not be restricted to coaches, officials, executives, sponsors or a combination of the aforementioned. There would need to be a contribution to sport over an extended period of time, however just because someone contributed over a long time does not necessitate inclusion in the Hall. It is necessary that the contribution be made at a consistently high level or achieved consistently high results.